The foundation of Bártfai Restaurant
One an a half years ago a new Client called us and asked for our services.
The concept was:
– Traditional Hungarian dishes with some twists
– Modern outlook
– Connection with art and literature
What we came up as solution, which includes the concept and the storytelling:
– Famous Hungarians' (writers, painters, historical figures) favourite dishes
– Kitchen: Traditional cuisine (But fitted for the 21st Century)
– Gluten and lactose-free versions (Following the trends)
Zoltán Kovács Master Chef created the menu and Cserna-Szabó András wrote stories
for the foods.
When we start any project we do big research!
So we collected lots of materials connected to traditional Hungarian elements with a bit of modern touch, pictures from the turn of the century (19th abd 20th)
interior elements, etc…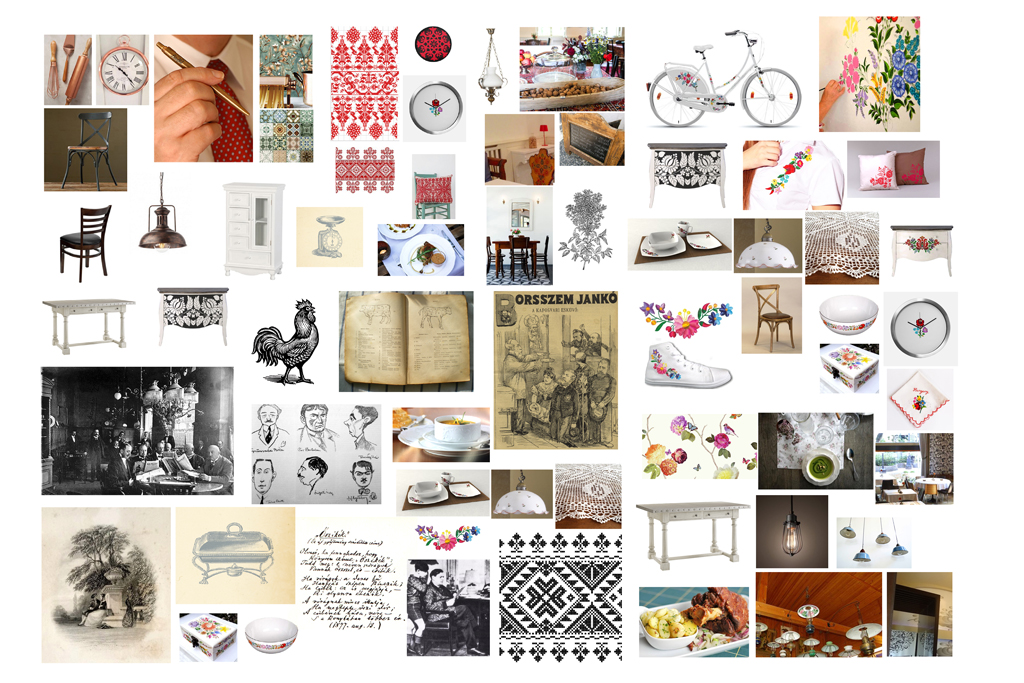 We provided few names for the restaurant with visual concepts.
The choosen name was:
Bárfai Vendéglő
About the name Bártfai:
Name associated with good reputation
– The street where the restaurant is located has existed on the map of Buda for hundreds of years such as Bártfai Gasse.
– Naming the restaurant after its location makes it easier to memorise the brand name.
– The name has a traditional feeling and evokes a classic Hungarian mood.
Name concepts for the project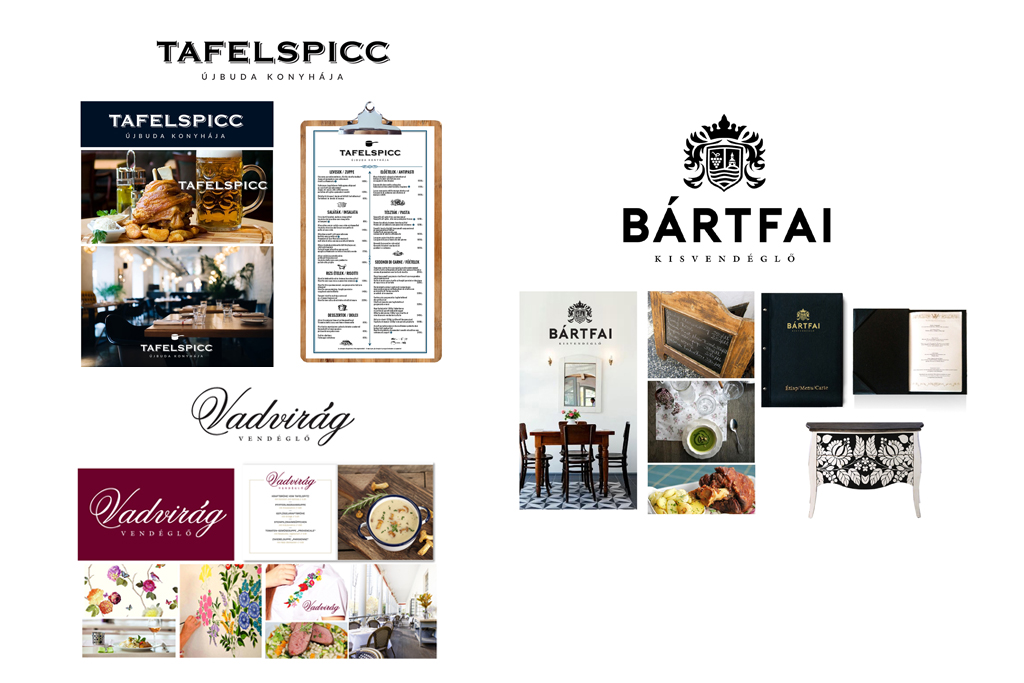 Logo design
For the logo we tried to find unique calligraphy to make connection between the famous Hungarian writers in the past and the present days.
After lots of ideas and drawings here you can see the final logo: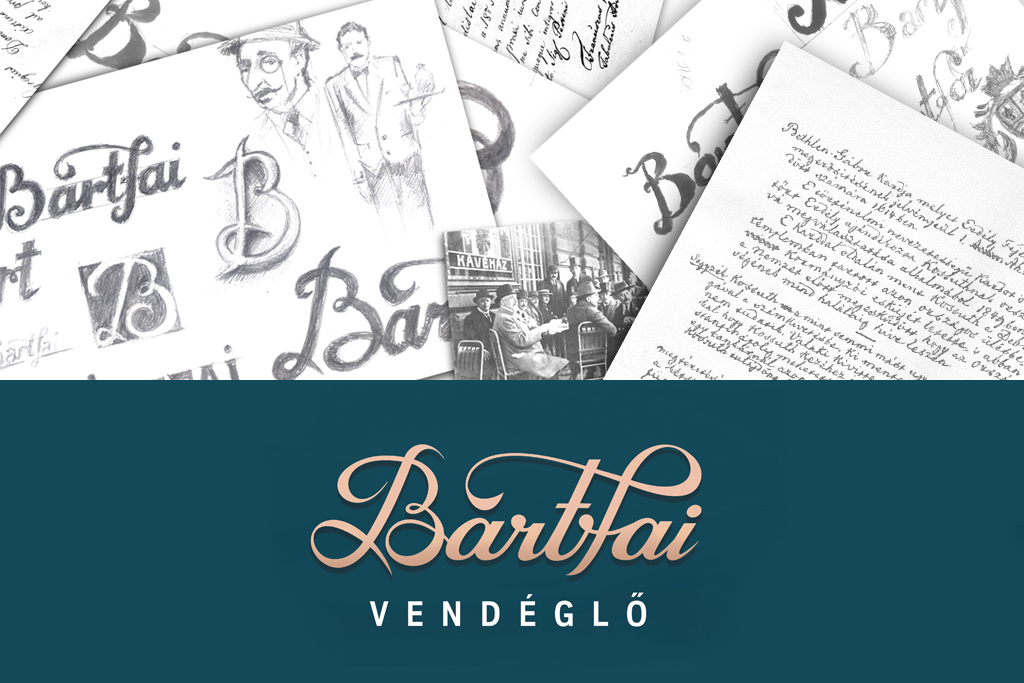 Interior design
The design is modern but includes traditional Hungarian elements.
Interior provided by the Indivisual Group.
Indoor communication
Welldon provided the following indoor materials for the project, includes the production:
– Table set design
– Work clothes
– Additional materials (such as special offer cards, brochures, etc…)
– Menu (English / Hungarian)
– Business cards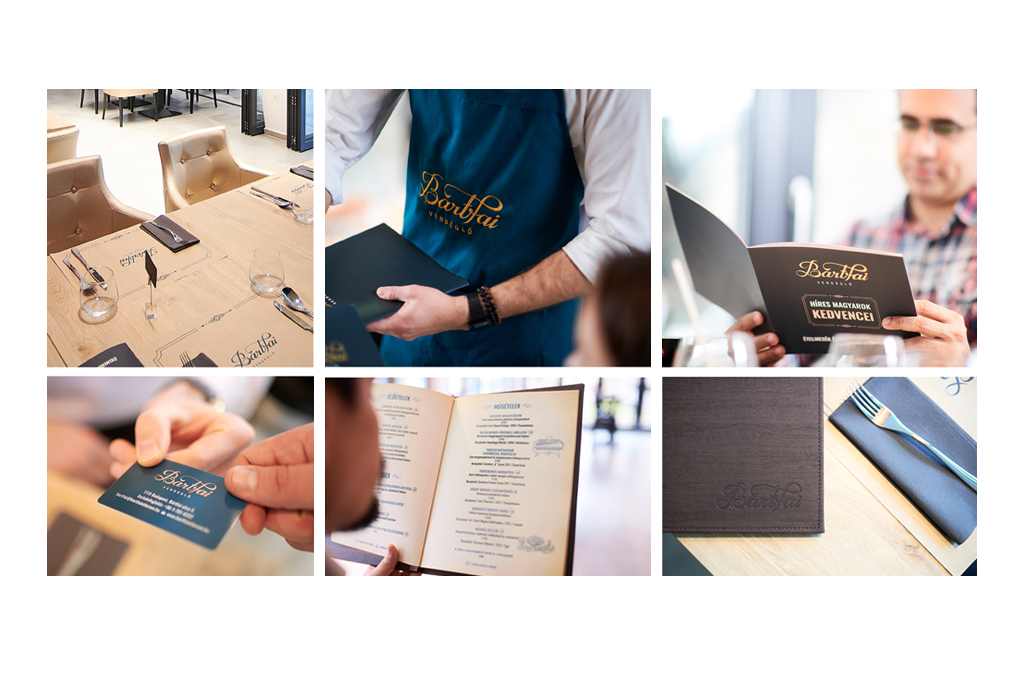 Food photo shoot
For Bártfai Restaurant we used different size, white plastic letters for the pictures to have the feeling of literature and connection between the turn of 19th and 20th Century and the present days.
Credits:
Art Director: András Timár
Photos by: Dániel Végel (www.vegeldaniel.com)
Food stylist: Ágnes Kapolka
Chef: Zoltán Kovács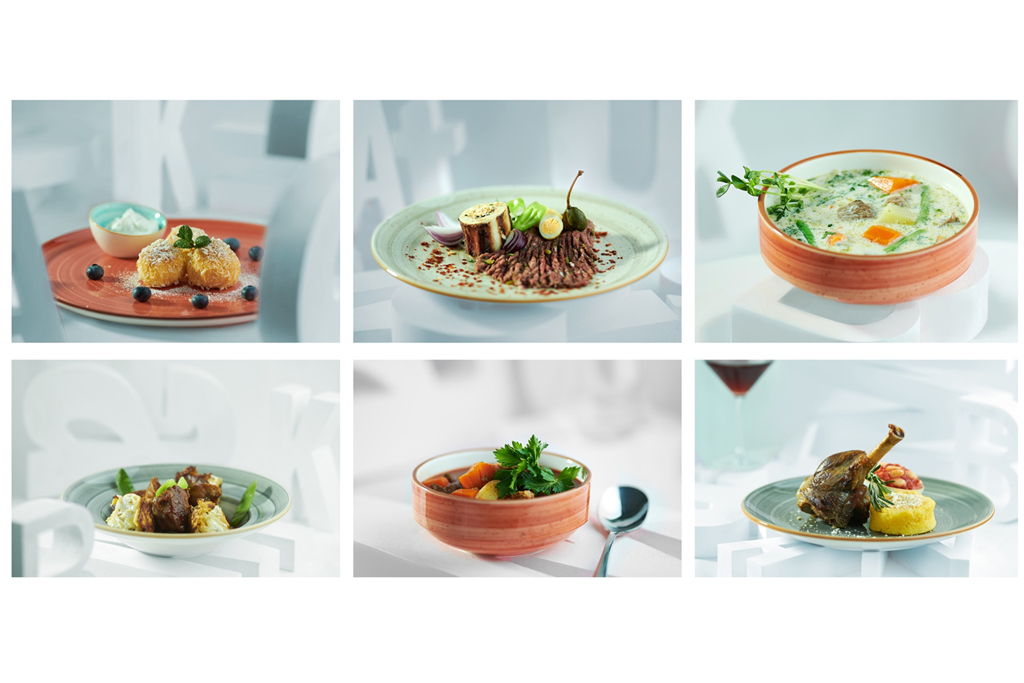 Image photo shoot
Credits:
Art Director: András Timár
Photos by: Dániel Végel  (www.vegeldaniel.com)
Restaurant Management: András Glöckl
Models: Rita Halász, Noémi Vészabó, Sándor Nagy, Mariela Martinez, José Luis, Attila Farkas, Lajos Kiss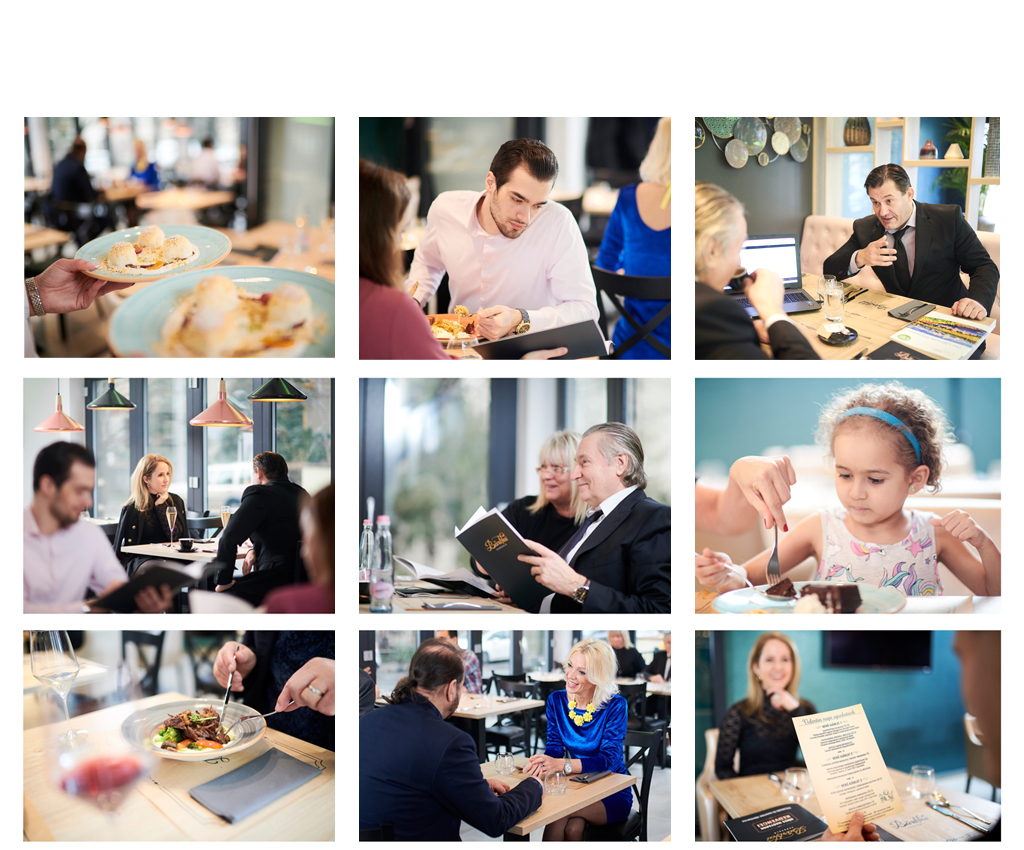 Marketing materials
Welldon provided the following marketing materials and media appearance for Bártfai Restaurant:
– Unique hand made illustrations for the project
– Outdoor decoration
– Print advertisements
– Indoor offers
– Flyers
– Posters
– Website design
– Ads on gastro websites and food blogs
– Facebook profile and communication
– Tripadvisor profile
– Instagram profile